June 17, 2022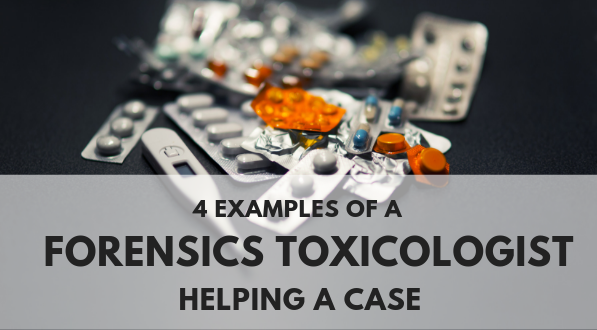 What is Forensic Toxicology?
The role of a forensic toxicologist is to test for the presence of drugs or toxins in bodily fluid and tissue.
By understanding how various medications, narcotics, chemical elements, and compounds impact the human body, a forensic toxicologist can interpret drug dosages, identify interactions between medications, and explain the harm of various environmental toxins.
A forensic toxicologist may be the pivotal factor in successful litigation, especially in the following examples:
Prescription Opioid Addiction
Opioid abuse has been a significant problem since the 1990s and continues to kill thousands of people each year—2021 had over 100,000 deaths from opioid overdoses in the United States.
In opioid use or addiction cases, expert toxicologists can testify to the safety (or lack thereof) of dosages and the level of monitoring for prescription opioid medications.
Poisoning from Carbon Monoxide
If a heating product is faulty or installed incorrectly, a toxic build-up of carbon monoxide can cause personal injury or even death. Odorless, colorless, and deadly—carbon monoxide poisoning leads to about 50,000 trips to the emergency room and over 430 deaths in the U.S. each year.
Personal injury cases that require a thorough understanding of carbon monoxide poisoning (or the adverse effects of any environmental toxin) need a forensic toxicologist to educate and inform the jury about the chemical compound and its effects.
Medical Malpractice from Improper Treatment
Doctors are responsible for examining their patients and collecting all applicable information before prescribing a medication. Failing to collect pertinent patient information, such as other medications they may be taking or relevant family history, can lead to injury or death.
For example, certain birth control medications can increase the risk of developing blood clots that lead to stroke. A woman suffering from migraines that include an aura is at increased risk from these contraceptives and should avoid taking them.
Forensic toxicologists can identify if a prescription medication led to harm and explain it to a jury in court.
Personal Injury Cases Involving Alcohol Consumption
Forensic toxicologists are called upon to identify the presence of alcohol following an injury or untimely death.
Whether it is a car crash, a boating accident, or something else—if alcohol is involved in an incident a toxicologist should be consulted and potentially testify for the case.
Find the Forensic Toxicology Expert You Need for Your Case
A forensic toxicologist can help solidify litigation in a variety of areas, including:
Criminal Investigation

Medical Malpractice

Personal Injury

Product Liability

Toxic Torts

Workers' Compensation
Use Saponaro, Inc. for professional and objective expert witnesses. We're here to help keep the process simple and stress-free with our services, including:
With thousands of experts standing by to assist with your case, we take the work out of identifying a forensic toxicologist out of your hands.
Contact us for a NO OBLIGATION discussion of your case today.