February 24, 2015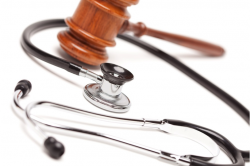 Saponaro, Inc., has experts available to provide Certificate of Merit or Affidavit of Merit in all Medical specialties and sub-specialties including:
Physician's Assistants
Nurse and Nurse Practitioners
Nursing Home personnel
Chiropractic
Podiatry
Dental care
Saponaro, Inc. has been assisting medical malpractice attorneys throughout the United States with their Certificate of Merit and Affidavit of Merit requirements. We screen your case with the appropriately qualified physicians, matching certification for certification, and recommend the expert best suited to speak to the specific criteria of your case.  The experts we refer are available to support their opinions through deposition and/or trial.
We provide the expert's curriculum vitae, hourly rate, and retainer requirement at the time of the referral.  We also provide replacement experts, for any reason, at no additional cost.
You work directly with the recommended expert, and pay the expert directly for their time involved in assisting on your case.
With over 40 years of experience let Saponaro, Inc., be the one call you make for all your Expert Witness Referrals.