February 17, 2015
RN Synopsis & Review & Electronic Medical Records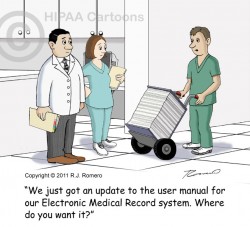 Personal Injury and Medical Malpractice cases can be overwhelming, complicated, & time-consuming, often requiring the thorough review of several years of medical records.
Now, with the use of electronic medical records, the ability to clearly decipher a patients care is even more challenging.
An experienced Nursing professional can save you hours of time by outlining injuries and medical issues, summarizing medical history, and establishing possible relationships to the current injuries and/or outcome of a case.
At Saponaro Inc., our Nursing professionals have extensive experience reviewing, organizing, and summarizing voluminous medical records in a clear and concise fashion.
The RN Synopsis & Review will:
Establish timelines and chronologies of events.
Clarify medical history prior to an injury in question.
Explain injuries related to an accident/malpractice.
Assist medical experts in analysis of the electronic medical records
Outline potential deviations and potential defendants.
Explain medical issues and terminology.
Recommend the type of Expert needed.
Conduct literature research.
Our highly qualified Nursing professionals will provide you with a straight-forward analysis of the medical records to help you pinpoint the pertinent issues of your case before you invest significant financial resources and non-billable hours on a case with a limited recovery value.
[hs_action id="991″]