July 15, 2013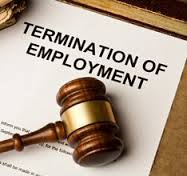 Employment litigation has tripled in the past decade to more than one-third of all lawsuits filed in the federal courts of the United States. Regulations, compliance, and assessments are increasing in complexity, and the number of employee suits filed each year continues to rise.
Saponaro, Inc. understands how to effectively and efficiently evaluate and refer an expert to address your employer-employee relations issues. If you are involved in employment litigation, and need a knowledgeable expert, please contact us.
No matter what employment-related dispute confronts your client, we have an expert to speak to the specific issues of your case (including but not limited to):
Sexual harassment and Abuse
Wrongful Termination
Workplace Violence
Discrimination
Whistleblower Claims
Family Leave Medical Act
Americans With Disabilities Act (ADA)
Workers' Compensation Retaliation
False Claims Act
Unpaid Overtime and Collective Actions
Wage and Hour claims
Wrongful death
Saponaro Inc. can refer you to an employee litigation expert, who is qualified to speak to the specific issues of your case.
Fill out our Expert Request Form, call our office at 800-327-3026, or email us at Experts@saponaroinc.com today to give your case the winning edge!