October 29, 2015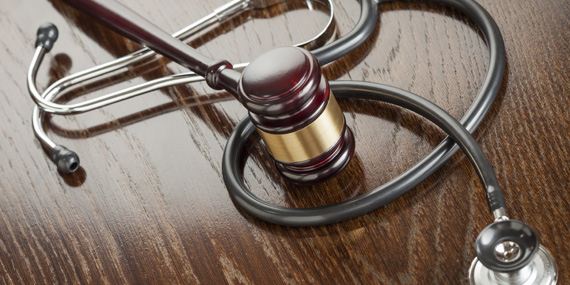 A common phone call that we receive from attorneys is that they are in the process of investigating a potential medical malpractice case, but there is no clear indication in their initial review of the records that they have a case that should be pursued. In many of these discussions, it is a straight forward question regarding the unsuccessful outcome of a procedure that needs to be answered, while other discussions are due to the complexity of the case for various reasons like the number of practitioners involved,  or ability to decipher electronic medical records.
There are several ways in which attorneys can gain an expert opinion into a case in order to determine if the case is worth pursuing before investing significant time and expense.
MD Hotline Service
At Saponaro, we offer an MD Hotline Service that provides attorneys with two medical professional opinions within a particular specialty. With a detailed case synopsis and question prepared by an attorney, the reviewing physicians provide an opinion based on the facts outlined by the attorney, and are willing to assist with a formal review of records. If the case is found to have merit, these physicians can serve as an expert witness.
The MD Hotline service is best for a specific procedure and whether a problem that occurred during the intervention would be considered a deviation from the accepted standards of care. Such as a perforation that occurred during surgical intervention, and when it was recognized, or if a delay in diagnosis of cancer had any effect on the subsequent outcome of the case.
When an attorney receives a case that involves multiple practioners, extended hospital stays and a complicated course of treatment, Preliminary Case Evaluation is an effective way to determine cases merit. Performed by a practicing physician with strong experience in medical-legal medicine, the preliminary review addresses the potential merits of your case that can include a recommendation of the Expert(s) that will be required, if you decide to further investigate the case.
We recommend this medical case evaluation service for cases that have questionable liability or damages, and you need to determine whether the case is worth pursuing, without a major investment of time and money.
Sometimes the records in a case are so voluminous and repetitive an attorney cannot make heads or tails of the case. An RN Synopsis and Review can be attained to review the records of a case, and help explain the care provided. The review can also provide recommendations on how to proceed with the case, and with what type of experts.
Before you invest too much time and resources into a case, ensure that your case has merit with these medical expert services that can save you time and money in the long run. If you are beyond the evaluation stage of a case, an expert witness referral service can provide highly qualified specialists that bill you directly for their time involved in assisting on your case.