November 15, 2015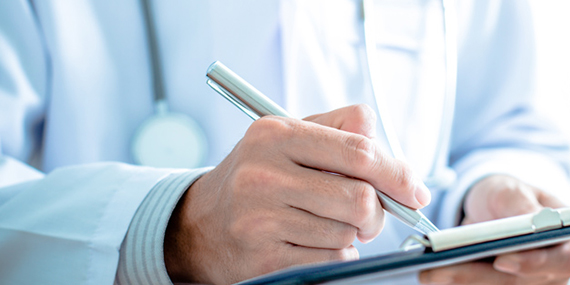 Medical peer review is the process by which a physician or a committee of physicians examines the work of a peer and determines whether the physician under review has met accepted standards of care in rendering medical services.
With a focus on high-quality health outcomes, independent medical peer review organizations can deliver reliable decisions that are consistent with the appropriate standards of care and free of conflicts of interest. This promotes best practices in workers' compensation claims, hospitals, surgical centers and independent physician practices utilizing evidence-based medicine.
 What Peer Review Can do for your Organization
Provide a safe and effective environment for patients and medical staff
Prevent medical errors that negatively impact the reputation of a facility
Reduce or eliminate cost due to liability
Develop proactive risk reduction programs through Peer Review results
Detect and resolves issues that can lead to loss
Resolve physician performance issues by removing bias through a fair and balanced Peer Review process.
How an External Peer Review service can help
Insure compliance with state and federal mandates for appeals and medical necessity denials.
Eliminates conflict of interest
Reduce turnaround time
Reduce risk of Appeal
Provide unbiased opinion in case of litigation
Streamlining of productivity so reviews are done in a timely, cost effective and orderly manner
Provide Peer Review services in all medical specialties and sub specialties
Annual Credentialing maintenance
Nurse Practitioner and Physician Assistant credentialing
Services provided through independent Review Organizations
Chart Reviews
Forensic Medical Reviews
Functional Capacity Testing
Disability Claims & Evaluations
Complete Medical Records Reviews
Peer Reviews
Utilization Reviews
Impairment Ratings
Independent Medical Examinations
What to Look for in your Independent Review Organization
 Geographically and medically diverse Peer Reviewer Panel
 Experienced physicians and clinicians
 Established qualifications of all reviewing practioners
 Decisions on the strict use of appropriate, evidence-based guidelines
[hs_action id="1139″]