March 11, 2015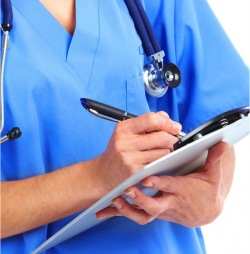 AnIndependent Medical Exams is required in disability and personal injury litigation. When a claimant lists a physical or mental condition as part of a claim, many insurance policies require an Independent Medical Exam to be performed. The National Highway Traffic Safety Administration reports that 60,000 personal injuries occur each year due to truck accidents. Medical mistakes cause almost 100,000 deaths a year, and construction accidents cause 300,000 injuries.
A Bureau of Justice Statistics study found that tort and personal injury trials comprised almost 60 percent of 27,000 contract, tort, and real property trials nationwide in 2005.
Our experts can conduct an Independent Medical Exam for a legal dispute in areas including (but not limited to):
Pain Management
Orthopedics
Neurology
Physical Therapy
Occupational Therapy
Neuropsychology
TMJ Specialists
Psychiatry
Vascular Surgery
Plastic Surgery
An Independent Medical Exam can assist an attorney in the preliminary assessment of a case or legal dispute. In a personal injury or workers' compensation case, a physician will evaluate the claimant's wounds to determine if there is a relationship between diagnosis and the injuries. The physician can also tell an attorney the extent of permanent impairment or disability after an examination. A claimant's attorney may suggest a different course of action in a legal dispute or case based on the results.
An Independent Medical Exam provides unbiased facts and opinions in legal disputes. Due to the high number of personal injury and disability claims, physicians often have a heavy workload. It is not uncommon for a doctor to make a mistake, or have a potential conflict of interest. An Independent Medical Exam is not vulnerable to claimant manipulation or falsities.
Our Experts can provide services that include (but are not limited to):
Second opinions
Peer evaluations
Chart reviews
Legal testimony
Functional capacity evaluations
Fitness for duty exams
Permanent impairment rating
Certified Disability Evaluations
Saponaro, Inc. offers Independent Medical Exams for your personal injury, worker's compensation, or product liability litigation. Our board-certified Physicians posses a broad range of credentials and certifications in their respective specialties. We offer the most dedicated and experienced team of professionals who can assist in your legal dispute.
[hs_action id="991″]