September 15, 2022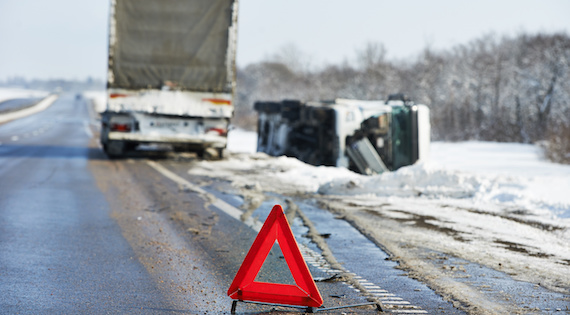 Is Hiring an Expert Worth It?
Car crashes and accidents are a leading cause of injury and death, especially in the US. When litigation involves an auto accident, hiring an Accident Reconstruction Expert is a surefire way to strengthen the case, but attorneys often wonder, "is it worth the cost?"
At Saponaro, Inc. our straightforward, transparent referral process lets you calculate the cost of hiring the perfect professional for your case, giving you the margin to focus on the work, not the expense.
The Problem in MVA Cases
Automobile accidents are a primary cause of personal injury and preventable death. According to a 2020 report by the NHTSA, there were almost 24,000 deaths and over 2 million injuries involving traffic accidents with personal vehicles alone.
Proof of negligence in a Motor Vehicle Accident (MVA) isn't always apparent, and there are often contradictory opinions on what happened. Accident Reconstruction has become invaluable in determining where the fault lies in a car crash, helping attorneys make successful personal injury claims. 
What an Accident Reconstruction Expert Does
Accident Reconstruction Experts can identify contributory negligence by one or both parties. This negligence could have resulted because of faulty road conditions, carelessness, or aggressive actions—whatever the reason is—a reconstructionist can help identify the underlying factors involved in an incident.
Accident reconstruction expertise can also be valuable in:
Motor vehicle accidents that involve pedestrians.

 Their analysis helps determine the force and point of impact.

Accidents involving the collision of cars with trucks or buses.

 Here the experts analyze the unique dynamics of buses and trucks during the crash. The size of the vehicles, their higher center of gravity, and their weight will be taken into account by an expert to determine the impact and severity of any injuries sustained.

Multi-vehicle accidents.
The Right Expert for the Job
Different experts have different offerings. For instance, a Forensic Accident Reconstruction Expert comes equipped with the latest software to recreate the events of an accident. They use specialized equipment to record data from accident scenes and analyze what happened.
Other types of experts include:
Law Enforcement Expert

Truck Driving Expert

Road Condition/Visibility Expert

Heavy Equipment Expert

Highway Construction Expert

Cell Phone Expert

Life Care Planning Expert
What We Know
At Saponaro, Inc. we have over 45 years of experience connecting attorneys with the right experts for their cases, and we've learned a few things about finding the right person for the job.
When it comes to cases involving auto accidents, here's what we know:
Hire an expert as soon as possible.

 The passage of time can erode eyewitness memory and allow repairs to the accident area or vehicles involved. Early in the investigation, an expert can gather evidence, preserving it through documentation. 

When choosing an expert, make sure you are comparing apples to apples.

 When you hire an expert, make sure that they have specific experience with the facts of your case and not just an engineering degree. 

Know if your Expert is willing to support their opinion in deposition and trial. 

Beyond providing information to the legal team involved in litigation, a quality expert can present their findings and expertise before a judge and jury.
Our Experts are Different
Our Accident Reconstruction Experts combine extensive academic training and practical experience with a wide range of accident reconstruction scenarios, ranging from pedestrian to multi-commercial vehicle accidents.
Expert testimony regarding how an accident occurred is key to settlement negotiations. With our specialized reconstructionists, Saponaro, Inc. can assign a professional with the specific experience relevant to your case, providing in-depth analysis of any accident variety. 
Our experts can also use software technology to reconstruct accidents—demonstrating precisely what happened in a vehicle crash, how it happened, and what could have prevented the accident in the first place. If there are photographs of crash scenes and medical records, these can usually demonstrate the severity of the accident or damages sustained.
Call Saponaro, Inc. Today
If you need a qualified Accident Reconstruction Expert to help win your case, we can help. Contact us for a NO OBLIGATION discussion today.