January 12, 2022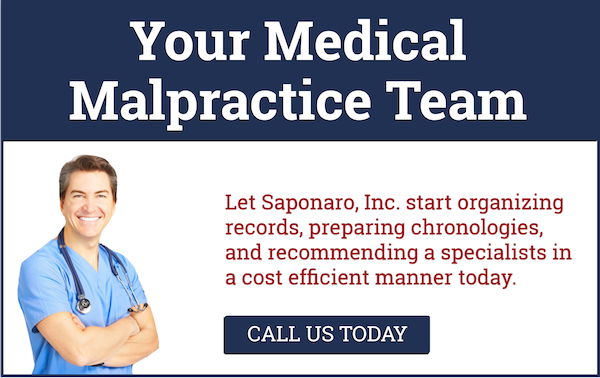 If you would like to see our redacted medical record chronology samples, call to schedule a free consultation, 800-327-3026.
A medical record chronology is an outline of medical events presented in chronological order. Creating an accurate, concise medical chronology as part of a review of voluminous or complex medical records can be challenging. Producing a medical chronology is part detective work, part analysis, and part communication. It requires determining what is relevant in the medical record and organizing that information into a succinct document of the facts.
It is a crucial part of any medical-legal case, and a good medical chronology provides facts and sources to assist expert witnesses in determining merit and damages in a timely and cost-effective manner, without the need for an expert to review a page by page record, until it has been determined that the case has merit.  
Our nurse consultants review medical records for individual cases such as personal injury, medical malpractice, nursing home, drug and medical devices, product liability, and all cases where voluminous records get in the way of determining whether or not the case is worth pursuing and/or the specific damages associated with negligent acts.
An accurate medical record chronology requires reading through hundreds of pages of an individual's medical records to summarize the relevant events in sequential order. Our medical record chronologies present verbatim health information in an objective manner, while taking care to focus on information relevant to the specific facts of your case.
The benefits of a Medical Chronology are:
Send medical record chronologies to experts to reduce their review time
Increase efficiency by evaluating cases faster
Use as a reference tool before and during depositions, mediation, negotiations, and trial
Objective information direct from the medical record
An objective tool in settlement discussions
Exclude duplicative records or discover missing records.
Highlight the Significant point of medical evidence.
For more information about medical record chronologies for medical record reviews and pricing, or if you would like to see redacted samples of our medical record chronologies or set up a free consultation, contact us today.