October 13, 2022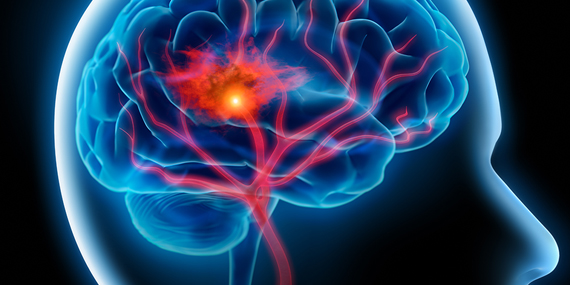 Until recently, the only treatment shown in clinical trials to improve the prognosis of Acute Ischemic Stroke was IV tPA. The FDA approved Intravenous tissue plasminogen activator, or IV tPA, in 1996. Intravenous tissue plasminogen activator, or IV tPA. IV tPA works for Ischemic Strokes—the most common type of stroke in which a blood clot stops blood flow to part of the brain.
By breaking down the blockage involved in an Ischemic Stroke, tPA restores blood flow to a patient's brain and reduces their risk of severe long-term disability. As a treatment option, tPA has significant time constraints. It is only an approved treatment option within 4.5 hours of a stroke sufferer's "last known normal"—before any stroke symptoms. In the past, if someone was outside this small window, there weren't any other options a hospital could do to restore blood flow to the brain.
Medical Breakthroughs
New options for stroke treatment have arisen—including mechanical thrombectomy and endovascular therapy. These treatments allow treatment in strokes previously thought to be untreatable. These procedures can often be done outside of tPA's limited timeframe or when tPA alone hasn't resolved a blockage.
A mechanical thrombectomy is a procedure in which a blood clot, or thrombus, is removed from a patient's artery or vein with a specialized device called a balloon catheter. While not all stroke patients qualify for the treatment, it has a much longer window of consideration versus tPA—up to 24 hours from stroke onset.
Endovascular rescue therapy, or neuro-interventional therapy, is another treatment option for Acute Ischemic Strokes and consists of inserting a catheter into a patient's brain to treat or remove a blood clot.
Interventional therapy is typically only considered for patients with moderate to severe strokes (e.g., significant weakness, speech problems, etc.) and not mild deficits. A stroke's severity is measured using the NIH Stroke Scale, and an NIH Stroke Score of more than 6 is necessary for endovascular therapy to be considered a viable treatment option.
A New Standard
These newer treatment options have changed the landscape of stroke treatment. Hospitals that have exclusively used tPA to treat patients with acute stroke need to offer these modern treatment options or quickly refer patients to a more equipped hospital that can provide this treatment. Failure to do so, especially for patients with moderate to severe stroke, may be considered a deviation from the standard of care—placing liability for medical malpractice on the care facility.
With stroke being the 5th leading cause of death in the U.S., studies for new treatments will continue to change standard procedures for better care. Patients deserve the best and most effective treatment, and keeping up with the best care options could be a matter of life and death.