October 8, 2012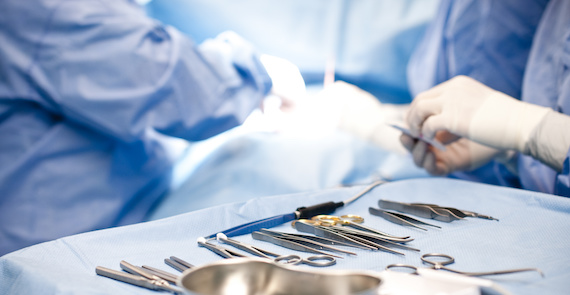 Cosmetic/Plastic surgery is gaining in popularity; however, one surgical mistake during cosmetic or plastic surgery can lead to disfigurement, permanent injury, and even death.
The American Society of Plastic Surgeons reported the following plastic and cosmetic surgery statistics:
There was a 7% increase in plastic surgeries between 2010 and 2011
Over 5.6 million Botox injections were administered
243,772 people had plastic surgery on the nose (Rhinoplasty)
204,702 people had liposuction
307,180 breast augmentation surgeries were performed
196,286 people had eyelid surgery
119,026 people received facelifts
Although Cosmetic/Plastic surgery procedures are quite common, there is still a lot of risk involved. Not everyone who has Cosmetic/Plastic surgery is satisfied with the outcome; in fact, many people are severely injured as a result of the surgery. Inexperience, negligence, substance abuse, and lack of proper training and education may all play a part in surgical errors. Blindness, brain damage, and infection are just some of the serious side effects that Cosmetic/Plastic surgery patients may experience if they are the victim of a botched surgery.
If you represent a person that has been disfigured or injured due to a Cosmetic/Plastic Surgery mishap, contact Saponaro Inc. today.
Our Cosmetic/Plastic Surgery experts will provide independent evaluations/consultations, utilizing their education, real-world experience, and knowledge of industry standards in the following Cosmetic/Plastic surgery areas (but not limited to):
| | |
| --- | --- |
| Abdominal Surgery | Klinefelter Syndrome |
| Breast Implants | Liposuction |
| Breast Reduction | Octoplasty |
| Breast Augmentation | Pec Implants |
| Brow Lifts | Reconstructive Surgery |
| BOTOX Injections | Rhinoplasty |
| Chin Augmentation | Rhytidectomy |
| Eyelid Surgery | Scar Revision |
| Facelifts | Tummy Tucks |
| Forehead lifts | Varicose Veins |
| Gender Reassignment Surgery | |
Saponaro Inc. will refer the best plastic surgery expert to meet the needs of your case. We'll match the qualifications of the potential defendant with the expert we recommend in order to ensure that the expert referred meets your state's qualifications.