September 12, 2019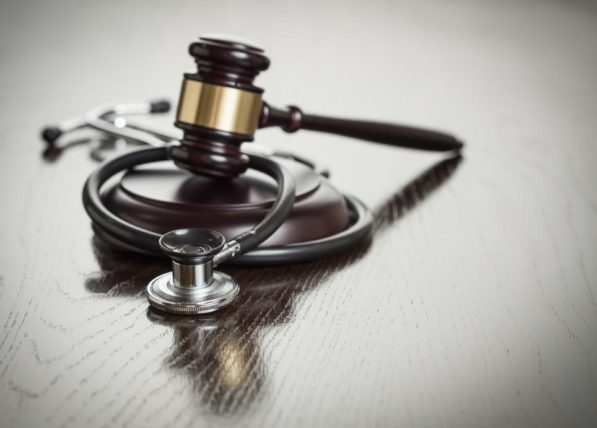 It can happen even if you are treated by the most skilled physician at best hospital the state has to offer. Leaving lasting scars, disabilities, a lifetime of pain or even death, medical malpractice can destroy a patient's life. It is little wonder why tragic mistakes lead to serious lawsuits.
Here are recent medical malpractice cases that have resulted in large settlements:
Doctors Failed To Detect Bladder Tumor
A couple in Germansville, PA. was awarded $8.5 million in damages this year after a jury found that the doctors at St. Luke's University Health Network were guilty of negligence. The case had been ongoing since 2015 when the husband visited the network's Allentown campus for abdominal pain and urine issues.
An initial scan showed an image that turned out to be a tumor but doctors failed to diagnose it. Two years later, another ultrasound revealed that the tumor had spread leading to bladder cancer which could have been prevented if the initial tumor had been detected and treated in 2015.
Undetected Brain Bleed in Boxer Leads to Death
The family of former heavyweight boxing champion, Magomed Abdusalamov, reached an undisclosed settlement with ringside doctors who they accused of negligence. Abdusalamov took a serious beating during a 2013 bout against Mike Perez, which caused a brain bleed that was not detected.
The physician only stitched a cut above the boxer's eye during a post-fight examination and then cleared him only advising him to visit a doctor in a week to have the stitches removed and to get an x-ray. The subsequent misdiagnosis proved fatal for the boxer.
After detecting blood in his urine, a fight inspector instructed him to leave for the hospital immediately. Unfortunately, when he arrived, he fell unconscious and a CT scan revealed that he was suffering from a brain bleed, which eventually caused a coma and the boxer subsequently died.
Misdiagnosed Epilepsy
A jury in Michigan awarded $3 million to Mariah Martinez, who was misdiagnosed with epilepsy by a doctor who was accused of misreading tests for his own benefit. Dr. Yassar Awaad was accused of running an EEG scam which he used to incorrectly diagnose the condition in Martinez when she was 9 years old.
However, four years later when she went to another doctor he said that her tests were normal. At the end of a three-week trial, the hospital where Dr. Awaad worked was found negligent of hiring and supervising him.
Saponaro, Inc. is chosen every day by attorneys to provide expert witness services and case evaluation services that help build strong legal cases.
Over 40 years helping attorneys win trials by placing the best expert witnesses in over 40,000 cases.
Ready to find the expert witness you need? Contact us today.