April 11, 2022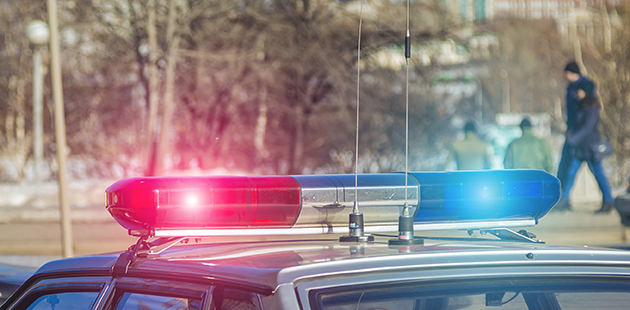 A Commitment to Serve
In 1955, the Los Angeles Police Department coined the now-popular phrase, "To Protect and Serve". By 1963, this ethos became the official motto of the LAPD and was later adopted by other law enforcement agencies—concisely stating their mission to the public.
But law enforcement professionals are just as liable to commit negligence and malpractice as the rest of humanity, and pledging to protect and serve does not necessarily mean they will.
To provide accountability for those who deviate from their duties, law enforcement professionals committed to the proper enactment of the law will step up to offer their expertise. By providing expert testimony during litigation, these individuals—who may be police officers, prison authorities, DEA special agents, or work in other fields—honor their word to serve and protect our communities.
Enforcing the Law
The Bureau of Justice Statistics describes law enforcement as being "…responsible for enforcing laws, maintaining public order, and managing public safety." Fulfilling these responsibilities requires law enforcement individuals to take action in our communities.
The FBI's Uniform Crime Reporting Program estimated that in 2019 alone, Law Enforcement made over 10 million arrests—the highest number of arrests being for drug abuse violations, simple assault, and driving under the influence.
Likewise, the Office of Juvenile Justice and Delinquency Prevention maintains records of crime and legal action reporting 696,620 juvenile arrests in the same year. The majority of juvenile delinquent crimes that year were assaults, drug abuse violations, and larceny-theft.
Like any profession, law enforcement is subject to human error. An expert witness can determine if and how negligence or malpractice has occurred in an incident involving law enforcement.
What Does a Law Enforcement Expert Do?
A law enforcement expert can be crucial to litigation by sharing behind-the-scenes information with the judge or jury in their testimony and deposition. Utilizing a law enforcement expert early in the litigation process can save you time and money by analyzing a case and providing the necessary insight to establish the validity of litigation.
Law Enforcement experts are available (but not limited to) the following topics:
Arrest, Search, and Seizure

Policies and Procedures

Detention Center

Excessive Use of Force

Informant Handling Procedures

Firearms Misuse and Wrongful Shooting

Jail, Security, Prison, and Correctional Care

Police Standards and Practices

Pepper Spray or Taser Misuse

Police Misconduct

Premise Security Issues

Wrongful Imprisonment

High-Speed Vehicle Pursuits and Chases

Law Enforcement Policies and Procedures

Failure to Supervise
The role of a Law Enforcement or Police Officer expert witness in a case includes (but is not limited to):
Court Testimony

– A Law Enforcement expert witness may provide testimony in court for police misconduct litigation. The participation of one of these experts in a case that involves excessive force may alter the nature of the litigation due to their specialized knowledge.

Case Analysis

 – A Law Enforcement consultant will conduct a preliminary analysis to formulate supported opinions and determine the merits of a case.

Deposition

 – During the discovery phase of a lawsuit, Law Enforcement experts can provide a deposition to a court reporter.
Finding the Right Expert
For over 45 years, Saponaro, Inc. has been a trusted name in expert witness referral, successfully placing experts in over 45,000 cases. We find the perfect expert or consultant for your unique case and handle the paperwork and administrative duties—saving you time and money.
If you need a qualified law enforcement expert to help win your case, we can help. Contact us for a NO OBLIGATION discussion of your case today.