January 23, 2020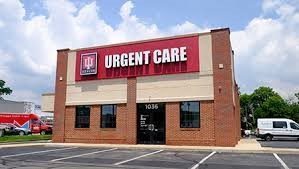 Urgent care centers first opened in the 1970s. Now, more than 10,000 urgent care centers provide a variety of medical services to consumers in every part of the United States.
As the number of urgent care centers has increased in the U.S., so has the number of medical malpractice lawsuits brought against these facilities. A majority of these claims allege an urgent care center made an incorrect diagnosis or failed to diagnose a serious medical condition.
Unfortunately, errors made in outpatient settings are considered to be as common, if not more prevalent, than errors made in hospital settings. Yet it's hard to find data on the numbers of these errors.
As a point of reference, it's important to note that in 2016, medical errors in hospital settings were the 3rd leading cause of death in the US.
The typical long wait and high costs associated with visiting a hospital emergency room have enticed many people to visit urgent care centers for emergency treatment. Unfortunately, urgent care centers do not have access to the same diagnostic or critical care equipment found in hospital emergency rooms, which can lead to serious consequences for the patient.
Urgent care centers are designed to provide immediate and convenient medical services to the general public. They accept insurance and treat patients that prefer private pay. Though urgent care centers are staffed with medical doctors and certified medical assistants and technicians, they are somewhat limited in the diagnostic and emergency services they can provide.
Patients with certain life threatening and seriously complicated conditions need to be transferred to a hospital emergency room at once. Medical personnel and doctors on staff at urgent care centers need to act quickly and without reservation to get these patients to an emergency room.
A recent medical malpractice claim was brought against an urgent care center by a man that suffered a heart attack at home after visiting the facility for chest pains and abnormal fatigue. The doctor on staff ran an electrocardiogram test and took an assessment of his vital signs, which were both normal. The doctor then diagnosed him with acid reflux and prescribed antacids. The man continued to have chest pains after arriving home and eventually suffered a heart attack later that day.
Though the doctor did a proper assessment of the patient's health, the lawsuit claims that the doctor failed to listen to the patient when he told him his symptoms were highly abnormal. Had the man been transferred or referred to a hospital emergency room for further diagnostic tests, the heart attack may have been prevented. Fortunately for this man, medical help arrived in time to save his life.
Given that Urgent Care Centers are like a free-standing medical office and emergency room, any kind of medical mistake can take place. Here are some common examples:
Diagnostic errors
Prescription errors
Failure to treat/ delayed treatment
Clerical and communication errors
Surgical errors
Saponaro, Inc. is chosen every day by attorneys and insurance professionals to provide expert witness services and

litigation support

that help build strong legal cases.
Over 40 years helping attorneys win trials by placing the best expert witnesses in over 40,000 cases.