May 19, 2016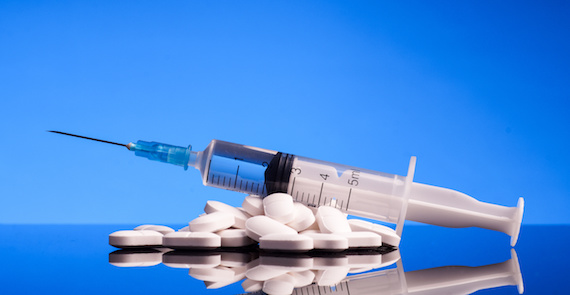 Updated May 28, 2019
In the wake of Prince's death, authorities issued a search warrant for his medical records and court documents identify a doctor who was treating him for an undisclosed illness before his death.
His death brings the conversation of prescription drug abuse and overdose again to the forefront of this national epidemic.

The prescription painkiller statistics are staggering:
Drug overdose is the leading cause of accidental death in the US; more than 46 people died each day from overdoses involving prescription opioids in 2016. Opioid abuse is driving this epidemic — prescription opioid drugs contribute to 40 percent of all US opioid overdose deaths.
From 1999 to 2008, overdose death rates, sales and substance use disorder treatment admissions related to prescription pain relievers increased in parallel. The overdose death rate in 2008 was nearly four times the 1999 rate.
The overdose death rate in 2008 was nearly four times the 1999 rate; sales of prescription pain relievers in 2010 were four times those in 1999; and the substance use disorder treatment admission rate in 2009 was six times the 1999 rate.
In 2012, 259 million prescriptions were written for opioids, which is more than enough to give every American adult their own bottle of pills.
It's common for people who are addicted to prescription painkillers to eventually begin using heroin, because of its cheaper price and it is more accessible. Approximately three out of four new heroin users misused prescription opioids prior to using heroin.
94% of respondents in a 2014 survey of people in treatment for opioid addiction said they chose to use heroin because prescription opioids were "far more expensive and harder to obtain.
In 2014, U.S. doctors wrote nearly 200 million prescriptions for opioid painkillers, while deaths linked to the drugs climbed to roughly 19,000 — the highest number on record.
The states with the highest rates of overdose were West Virginia, New Mexico, New Hampshire, Kentucky and Ohio. Since 2000, opioid drug overdose deaths rose 200%. Nearly half a million lives have been lost to opioid drug overdoses since then.
The CDC has published clinical practice guidelines for health care professionals to assess risk and avoid harm through opioid prescriptions.
Common sense, and better education of doctors, especially for primary care physicians and their patients about how to prescribe and use opioids responsibly, are crucial to ending this epidemic.
Saponaro, Inc. has health care professionals that have the education, training, and clinical experience to accurately assess the standards of care in determining how to best pursue your medical-legal case. Find one to build your winning case today.