August 28, 2015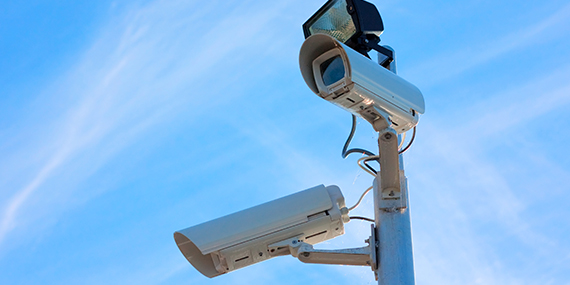 It's a reality of our time – cameras are everywhere.
Unless you haven't watched or listened to the news in the past year, you have probably noticed the effect that cameras have had (whether they are surveillance, mobile phone or police cams) on collecting evidence from everything ranging from medical malpractice to police misconduct cases, and everything in between. The camera, something that observes yet makes no comments, is increasingly becoming a Silent Witness – a powerful and compelling means of evidence collection.

Silent Witness in Cases of Medical Malpractice
A Virginia man went in for a routine colonoscopy at Dr. Tiffany Ingham's practice in 2013, and ended up learning the hard way what doctors talk about during medical procedures. Using his cell phone to record the discharge instructions, the patient forgot to stop recording and ended up accidentally taping every word said in his procedure room. The patient was awarded $500,000. Without the inadvertent taping of the operating room staff, there would be no evidence. Read the full story
A bill that would require cameras be in every operating room in Wisconsin has been introduced in the state legislature, and supporters say that lawmakers in other states are closely watching the bill's progress. The proposed legislation, known as the "Julie Ayer Rubenzer Law," is named for a Wisconsin woman who died after she was given excessive amounts of propofol — the same anesthetic that killed Michael Jackson in 2009 — during breast-enhancement surgery.
Currently, re-creating what went wrong in an operating room involves a mixture of memories and whatever notes were taken at the time or shortly afterward, a vague combination that vexes families trying to get to the truth about a failed procedure or a fatal complication. Recording surgeries "offers transparency, truth and accuracy," Ayer said, "in collecting data for the medical record and testimony. It offers data and insight for medical boards and even prosecutors." Read more 
In what's believed to be a first, a new law in Texas will require schools to install cameras upon request in classrooms serving students with disabilities.
School and Classrom Safety
The law signed by Gov. Greg Abbott earlier this month mandates that school districts and open-enrollment charter schools in the state employ video cameras if they are requested by a parent, trustee or staff member.
Under the measure, such requests can only be made for self-contained classrooms and other environments where the majority of students are receiving special education services.
Cases of Police Misconduct
Police dash cams and citizen videotaping have become a witness that only reports what was happening and carries a lot of weight with juries. They provide accountability for the police officer's actions and protection from false accusations. Continuously wearing body cameras would hold police accountable for their appropriate, and inappropriate, conduct. Body cameras could prevent cases like Ferguson and Baltimore, where there was no way for the public to know for sure what had happened.
There are pros and cons to camera use in every situation.  The time is rapidly approaching when closed circuit cameras will be required in many situations of daily life. In the name of safety, people are demanding that cameras be installed in situations where oversight is difficult or non existent.  Recollection of an event will no longer be subject to bias, poor memory or sketchy details.
The unblinking eye of the camera – the Silent Witness that is changing the landscape of today's legal system.
[hs_action id="991″]