February 16, 2016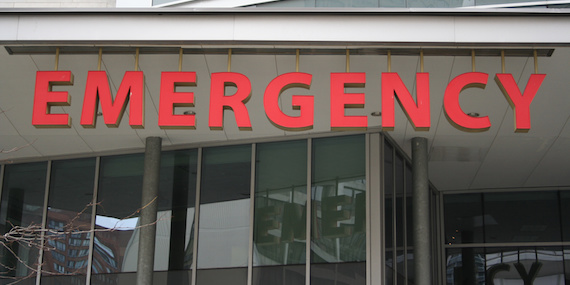 When it comes to patient safety in a hospital, the fast-paced, nerve-wracking environment of the Emergency Room is a challenging setting where mistakes can happen.
In a recently published article documenting emergency room errors, it was found that 60% of the root causes were human. Organizational error accounted for 25% of the total and 11% were due to technical errors.
Common issues such as confusion between drugs with similar names or bad handwriting can cause these errors. Other mistakes that result from emergency room errors include:
   Misdiagnosis
   Improper testing, wrong tests, not enough tests, or misinterpreted test results
   Delayed or failure to treat a condition
   Poor monitoring
   Contaminated or wrong blood type transfusion
   Miscommunication amongst staff
   Errors during emergency surgical procedure
If the underlying condition then evolves into a catastrophe, a return may be too late. When confronted with so many obvious medical emergencies (such as car accidents and shootings), there may be a tendency to give insufficient attention to patients with more subtle conditions.
To safeguard against these common mistakes:
Call 911 in a life threatening emergency.
If you have a complicated medical condition call your primary care doctor when you arrive at the ER. They may be able to better advocate for you and thoroughly explain your diagnosis and treatment.
Request the name of the people treating you. It is important to know if you are in a training hospital that you are treated by an attending physician a resident or an intern.
Emergency rooms are a vital part of the hospital providing life saving care. It can be a hectic and challenging environment for patients and medical staff alike. By knowing the most common mistakes that can potentially happen, you are more likely to avoid them.