August 11, 2022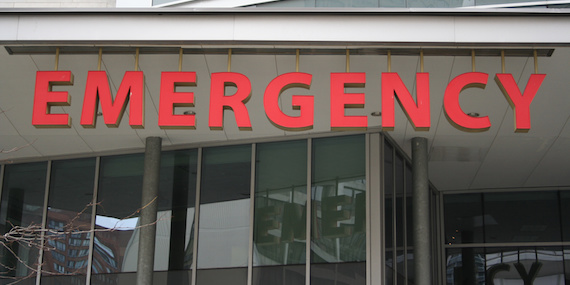 Medical Mistakes Happen
Emergency Room (ER) errors can lead to serious patient harm, and a wrong diagnosis or administrative mistake early on could lead to a cascade of health problems down the line.
Fast-paced and nerve-wracking—the environment of the Emergency Department makes it especially prone to accidents. In particular, diagnostic errors are more likely to occur in an Emergency Room than in other hospital departments.
Common Emergency Room Errors
Common errors that occur in the Emergency Room include:
Misdiagnosis
Improper performance of a procedure
Medication errors
Delayed or failure to treat a condition
Poor monitoring
Lab, paperwork, and other administrative errors
Miscommunication between staff members
Contaminated or wrong blood type transfusion
These mistakes are usually avoidable—and typically caused by human error. In one study, humans were responsible for 60% of the mistakes that occurred in the ER. The study also found that 25% of errors were because of organizational problems, and 11% were due to technical errors. 
What You Can Do
To safeguard against these common medical mistakes:
Call 911 in a life-threatening emergency: Being transported to the hospital by an EMS will result in faster care than arriving at the ER through other methods. Especially with a heart attack or stroke, calling 911 can save precious time.
Call your primary care doctor when you arrive at the Emergency Department—especially if you have a complicated medical condition. They can thoroughly explain your diagnosis and treatment and may be able to advocate for you.
Advocate for your care, or bring a support person who can advocate for you. Ask questions about your treatment and clarify anything that you don't understand.
The Emergency Room is a vital part of the hospital and provides life-saving care to those in need. Yes, it can be a hectic and challenging environment for patients and medical staff alike, and yes, mistakes can happen in the Emergency Department. But by being aware of the most common errors, you can take steps, like asking about any medications used during treatment, to help prevent them from happening in the first place.
Saponaro, Inc.
For over 45 years, Saponaro, Inc. has been a trusted name in medical expert witness referral, successfully placing experts in over 45,000 legal cases. We find the perfect expert or consultant for your unique case and handle the paperwork and administrative duties—saving you time and money.
If you need a qualified medical expert to help win your case, we can help. Contact us for a NO OBLIGATION discussion of your case today.