July 6, 2020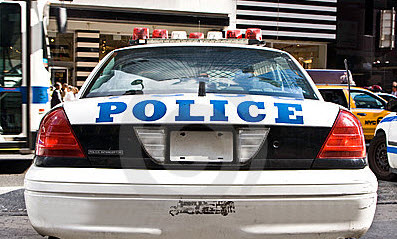 Law enforcement is an integral part of our communities.  They ensure justice for over 8 million crimes a year and are responsible for 10 million arrests per year. Respect for police has been waning in recent years as methods of enforcement are increasingly called into question.  The perception of police as overzealous and abusive has eroded public trust and confidence.
In the last decade, 85,000 police officers have been investigated.  Reporters from USA TODAY and the nonprofit invisible Institute spent more than a year compiling records of police misconduct throughout the United States.
The records obtained include more than 110,000 internal affairs investigations by hundreds of individual departments and more than 30,000 officers who were decertified by 44 state oversight agencies.
Most misconduct involves routine infractions, but the records reveal tens of thousands of cases of serious misconduct and abuse. They include 22,924 investigations of officers using excessive force, 3,145 allegations of rape, child molestation and other sexual misconduct and 2,307 cases of domestic violence by officers.
Dishonesty is a frequent problem. The records document at least 2,227 instances of perjury, tampering with evidence or witnesses or falsifying reports. There were 418 reports of officers obstructing investigations, most often when they or someone they knew were targets.
Less than 10% of officers in most police forces get investigated for misconduct. Yet some officers are consistently under investigation. Nearly 2,500 have been investigated on 10 or more charges. Twenty faced 100 or more allegations yet kept their badge for years.
A national debate over police tactics, and the view that there is an unfair targeting of minorities and needless force to subdue, has led to a call for transparency in the operations and discipline of the people hired to protect our communities.  Lawsuits against police are here to stay and the onus is on law enforcement agencies to hold officers to the highest standard and to provide training for use of force and interaction with at risk populations.
If you have an alleged police misconduct matter, call us today. Saponaro, Inc. will provide you with an expert that has the experience and training to meet the needs of your case.
At Saponaro Inc., our premier selection of police procedures experts are available in the following areas:
Arrest, Search & Seizure
Police Policies & Procedures
Excessive Use of Force
Firearms Misuse & Wrongful Shooting
Jail, Security, Prison & Correctional Care
Pepper Spray/Taser Misuse
Police Misconduct
Sexual Misconduct
Premise Security Issues
Vehicle Pursuits
Wrongful Death
Wrongful Imprisonment
Our experts will extensively review the case file, and have experience working with both local and federal agencies, including local, state, and city police enforcement agencies across the United States.
Need an expert for your case? Contact us today.