December 7, 2016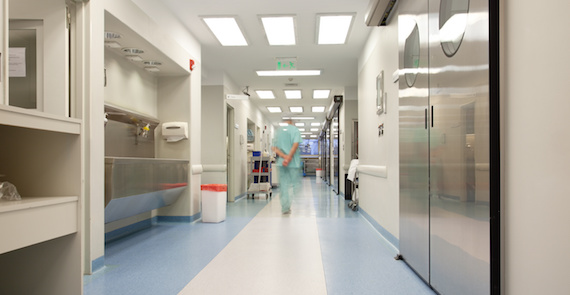 Updated February 20, 2019
Medical errors kill more than 250,000 people in the U.S. yearly, and injure millions. The chaotic nature of emergency rooms leads to a multitude of emergency room (ER) malpractice incidents, including misdiagnosis, surgical errors, delayed diagnosis, failure to diagnose, anesthesia malpractice, and more.
In fact, the Physician Insurers Association of America (PIAA) has said that the ER is an area of the hospital that generates the most medical malpractice lawsuits.

Emergency rooms are often overcrowded and staffed with over-worked physicians and nurses, and medical professionals are often required to make split-second decisions without a detailed understanding of a patient's medical history. Circumstances aside, ER doctors, nurses, and staff are expected to provide a certain standard of care, and failure to do so can lead to life-changing injuries and even death.
An emergency room expert witness understands the ins-and-outs of working in an ER. They have experience collaborating with other physicians and nurses in a fast-paced, sometimes stressful working environment. But most of all, emergency room expert witnesses have the medical expertise and professionalism needed to understand the standard of care for diagnosing and treating patients.
Our emergency room expert witnesses are available to address:
Emergency Care Malpractice
Emergency Care Negligence
Heart Attack Assessment
Failure to Diagnose Pulmonary Embolism
Unrecognized Internal Injuries
Stroke Assessment-tPA Administration
Failure to Request Appropriate Consultations
Medication Side Effects & Interactions
Emergency Response Time
Nursing Staff Care
Saponaro Inc., has 40 years of hands-on experience and will refer the best expert to meet the needs of your medical malpractice case. We'll match the qualifications of the potential defendant with the emergency room expert witness we recommend to ensure that the expert referred meets your states qualifications.
We offer personal attention to each client and will be happy to discuss your needs without charge. Contact us today to find the emergency room expert witness right for your case.