January 9, 2018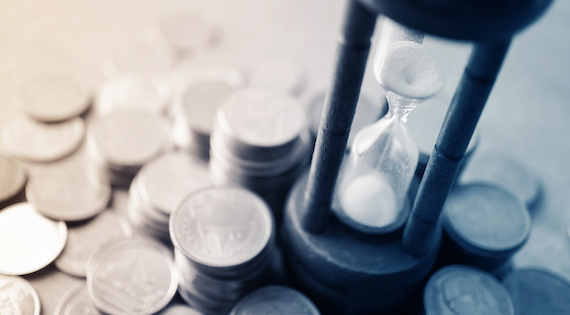 Attorneys and legal specialists often find themselves swamped with mountains of documents and data that can be overwhelming and potentially stall cases. At Saponaro, Inc. we support firms by meticulously examining and organizing this information, providing expert advice and opinions, and saving firms time and money.
Saponaro, Inc. has over 40 years of experience streamlining litigation organization, and tailoring our services to the needs of our clients, and we furnish an upfront quote before the job begins.
Litigation can be complicated – we can help you manage it. Free record organization service with an Expert Referral for a limited time. 
Here are the specific services we can offer to assist you with your Malpractice or Personal Injury cases:
Medical record organization is an essential component of the medical review process. Organized medical records provide efficient navigation during case preparation. Saponaro, Inc. is dedicated to providing quality medical review services to help you increase productivity and reduce costs. Our medical record organization and chronology service will:
Accurately organize and index records according to dates, procedures, treatments, results and other relevant data.

Provide a master index.

Delete duplicate records.

Identify missing records and generate a list of these.
Your medical records are organized according to categories such as provider and facilities. We ensure a complete medical record organization and indexing solution that offers a clear record for an accurate review and analysis, saving you time and money by providing more efficient documents for expert review and consultation.
RN Review for Medical Malpractice and Personal Injury Cases
Upon receipt of medical records, Saponaro, Inc. will provide a chronological outline of the events concerning the care in question, and will outline all the potential defendants in the case and potential deviations from the accepted standards of care. Additionally, we will recommend the type of medical specialists you will require in order to thoroughly investigate your case.
Saponaro Inc. offers this same assistance for personal injury cases, and will develop a chronological order of events for the attorney, explaining the specifics of the injury that can be directly related to the negligent incident.
Litigation can be complicated – we can help you manage it. Free record organization service with an Expert Referral for a limited time. 
The preliminary case evaluation is performed by a physician with expertise in medical-legal analysis, and will address the potential merits and damages in your case, with a recommendation of the type of medical specialist that you will require if you decide to further investigate the case.
A forensic report is provided explain the details of the case, and the opinion of the medical-legal physician.
We recommend this service to attorneys who have initial concerns regarding the merits of the case, but require an evaluation to meet the needs of their clients, and to make sure that the details of the care are properly investigated.
Comprehensive Case Evaluations
The comprehensive case evaluation is performed by a board-certified and actively practicing physician in the specialty of concern, or an appropriately qualified healthcare professional, who will thoroughly review the care in question and address whether or not deviations from the accepted standards of care occurred in the medical management of your client.
A detailed forensic report is provided, explaining the opinion of the reviewing expert, and if the case has merit to warrant further pursuit. If there is no merit, an explanation is rendered as to why the care does not meet the threshold of negligence.
The reviewing expert that holds the opinion contained in our forensic report is available to support their findings by signing a Certificate or Affidavit of Merit or preparing a written report on their letterhead, as well as through deposition and/or trial testimony.
Our expert witness referral service is designed to recommend an expert that matches the specific details of your case, whether you need a medical specialist, a hospital or nursing home specialist, a dental specialist, a personal injury specialist, or a products liability expert. Our Experts meet all State requirements, and are qualified to support opinions through deposition and trial.
Provide us with a synopsis of your case, and any specific questions, and we will provide you with a written response from two board-certified physicians, in the specialty of concern, or appropriate healthcare professionals, who will help you determine if you have a case requiring a more comprehensive analysis. These experts are available to assist with review of documents if they believe the case is worth pursuing, and available to support all opinions.
Accident Reconstruction Experts
Saponaro, Inc. can refer you to an expert that can perform accident site inspection for all types of injury cases, including motor vehicle accidents, workplace and/or industrial accidents, roadway accidents, and provide a detailed analysis of the accident scene and explain the details of the incident leading to your client's injuries.
The experts that we provide for Accident Reconstruction will have specific background and experience to meet the details of your accident case, to uphold any Daubert standard challenge.
Low-Speed Car Accident Reports
Saponaro, Inc. can provide an engineering-based impact analysis, with review of police reports, photographs, published vehicles specifications, collision and repair estimates, statements of all involved parties, and medical reports from the client's physician, and explain the relationship between the low impact collision and your client's injuries.
Additional Accident Investigation Experts
Saponaro, Inc. can provide engineering experts, in all disciplines, and biomedical experts, to assist with your injury case, as well as recommend an IME expert, in the area where your client is located, to provide the necessary examination and report regarding the extent of your client's injuries.
To find out more about how Saponaro, Inc. can help you better organize your case requirements, and streamline your work products, please contact us today.