April 16, 2019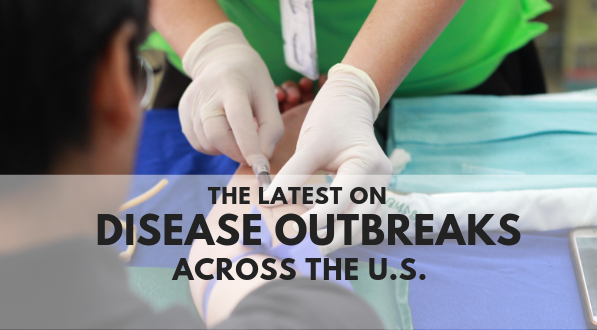 The state of Washington declared a state of emergency on January 25, 2019. The reason? Roughly 55 confirmed cases of measles just this year, most among children under age 10.
It's not just Washington that's been affected by this disease outbreak. 11 other states have seen incidences, as well. Currently, the U.S. Centers for Disease Control (CDC) is tracking three disease outbreaks (measles specifically) across the country: in New York City, in New York state, and Washington state.
One reason for the outbreak in Washington is the unusually low vaccination rates — among the lowest in the country. One county in particular has a 78 percent vaccination rate. For perspective, rates around 90 to 95 percent are needed to prevent disease outbreaks. Along with 17 other states, Washington allows parents to decide to exempt their children from vaccines for virtually any reason.
In addition to Washington, New York state has seen 182 confirmed cases of measles, mostly among ultra-Orthodox Jews.
Michigan has also reported 22 cases of measles since March 13, which is the state's biggest measles outbreak in 25 years.
First Measles, Now Mumps?
Another infectious disease, mumps, is making the rounds throughout Philadelphia's Temple University. More than 100 people have been diagnosed with mumps since the beginning of 2019.
When we look at worldwide disease outbreaks, we're in the middle of the second deadliest Ebola outbreak ever. More than 1,000 people have been infected with Ebola in the Democratic Republic of Congo since August 2018.
Find the Expert You Need for Disease Outbreak Lawsuits
Over the years, disease outbreaks have led to a multitude of lawsuits. This is especially true when disease outbreaks are preventable or are caused by negligence, and in turn, they claim lives.
It's common for individuals to file lawsuits because of health complications arising from salmonellosis (the disease caused by Salmonella poisoning), E. coli, Legionnaires disease, and more.
No matter the type of infectious disease involved in your case, you can trust Saponaro, Inc. for professional and objective expert witnesses. We're here to help keep the process simple and stress-free. We offer:
Let us take the work of identifying an expert for your infectious disease case out of your hands. We have thousands of experts standing by to assist you with your case. Find one today.