January 23, 2020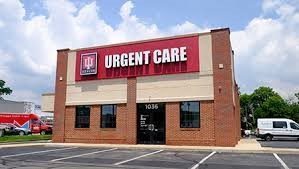 Urgent care centers first opened in the 1970s. Now, more than 10,000 urgent care centers provide a variety of medical services to consumers in every part of the United States.
As the number of urgent care centers has increased in the U.S., so has the number of medical malpractice lawsuits brought against these facilities. A majority of these claims allege an urgent care center made an incorrect diagnosis or failed to diagnose a serious medical condition.
Unfortunately, errors made in outpatient settings are considered to be as common, if not more prevalent, than errors made in hospital settings. Yet it's hard to find data on the numbers of these errors.
As a point of reference, it's important to note that in 2016, medical errors in hospital settings were the 3rd leading cause of death in the US.
The typical long wait and high costs associated with visiting a hospital emergency room have enticed many people to visit urgent care centers for emergency treatment. Unfortunately, urgent care centers do not have access to the same diagnostic or critical care equipment found in hospital emergency rooms, which can lead to serious consequences for the patient. (more…)